Our services
Translation
Translation from Dutch and English into French of technical and literary texts in the following fields: marketing, justice, science, architecture, technology, culture, music and tourism. Localisation of websites.
Editing
Proofreading of documents in Dutch, English and French.
Correction of spelling, grammar, style, syntax and typography.
Word processing
Page layout of documents. Retranscription of hand-written texts in Dutch, English and French.
Multimedia
Subtitling and dubbing in French of videos in Dutch and English.
Transcription of audio texts.
Fees
In order to assure the quality of our work, we only translate from Dutch and English into French, which is our mother tongue.
Transcription and proofreading concern texts in Dutch, English and French.
| Services | Fees* |
| --- | --- |
| Quotation | Free of charge |
| Standard translation | €0,09 - €0,12/word** |
| Urgent translation (less than 48h) | 25% increase |
| Urgent translation (less than 24h) | 35% increase |
| Proofreading | On estimate |
| Transcription | On estimate |
| Dubbing | On estimate |
| Subtitling | €9/min video |
| Video transcription | €4/min video |
* Average fees subject to acceptance. VAT not applicable.
** Variable price depending on the technical nature of the text.
Our team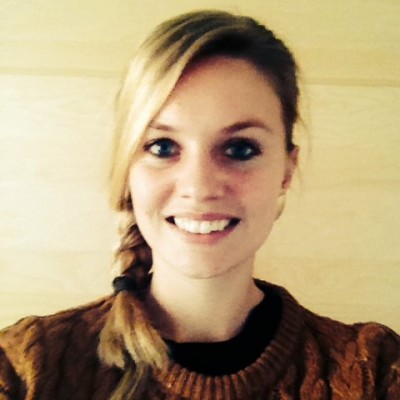 Delphine Halleux
Translator
Christel Detrigne
Translator
After graduating, Delphine spent a year working as an English and Dutch teacher. Then she started making her career as a translator, working for a Luxembourgish translation agency first, and afterwards as freelance translator. She has had the opportunity to specialise in the fields of science and business. Lastly, Delphine is a musician and has thus an expert knowledge of everything related to music.
Christel has worked as a translator in an international company in Hasselt for three years. She has specialised in the translation of commercial and advertising texts, websites, video tutorials, CAD programs and handbooks. Her interest in discovering new cultures has had her travelling to many different countries across the world. Equally, she is fond of arts and has taken musical and theatrical courses.
A shared passion
Christel and Delphine met in 2007 at the University of Liège, when they both started studying languages and literature. After gaining a Master's in Germanic languages, specialising in translation, they both started a postgraduate course in literary translation in Brussels (Centre Européen de Traduction Littéraire). Together, in 2015, they decided to set up their own translation agency, a project they had been thinking about for many years. This is how Mots d'ici was born, an agency offering various services, including translation, proofreading, editing, subtitling, dubbing and transcription.
Conscientious and hard-working
Concerned, creative and meticulous, Christel and Delphine assure the quality and professionalism of their services with respect for the project's deadlines. Their texts are accurate, conscientious and well written, in accordance with the style and language register of your projects.